PROJECT DETAILS
Silverthorne, CO
94 Units in 10 buildings on 4 acres
7 Unit Types including Studio, One-Bedroom Units, and Two-Bedroom Units Ranging in Size from 600-1150 SF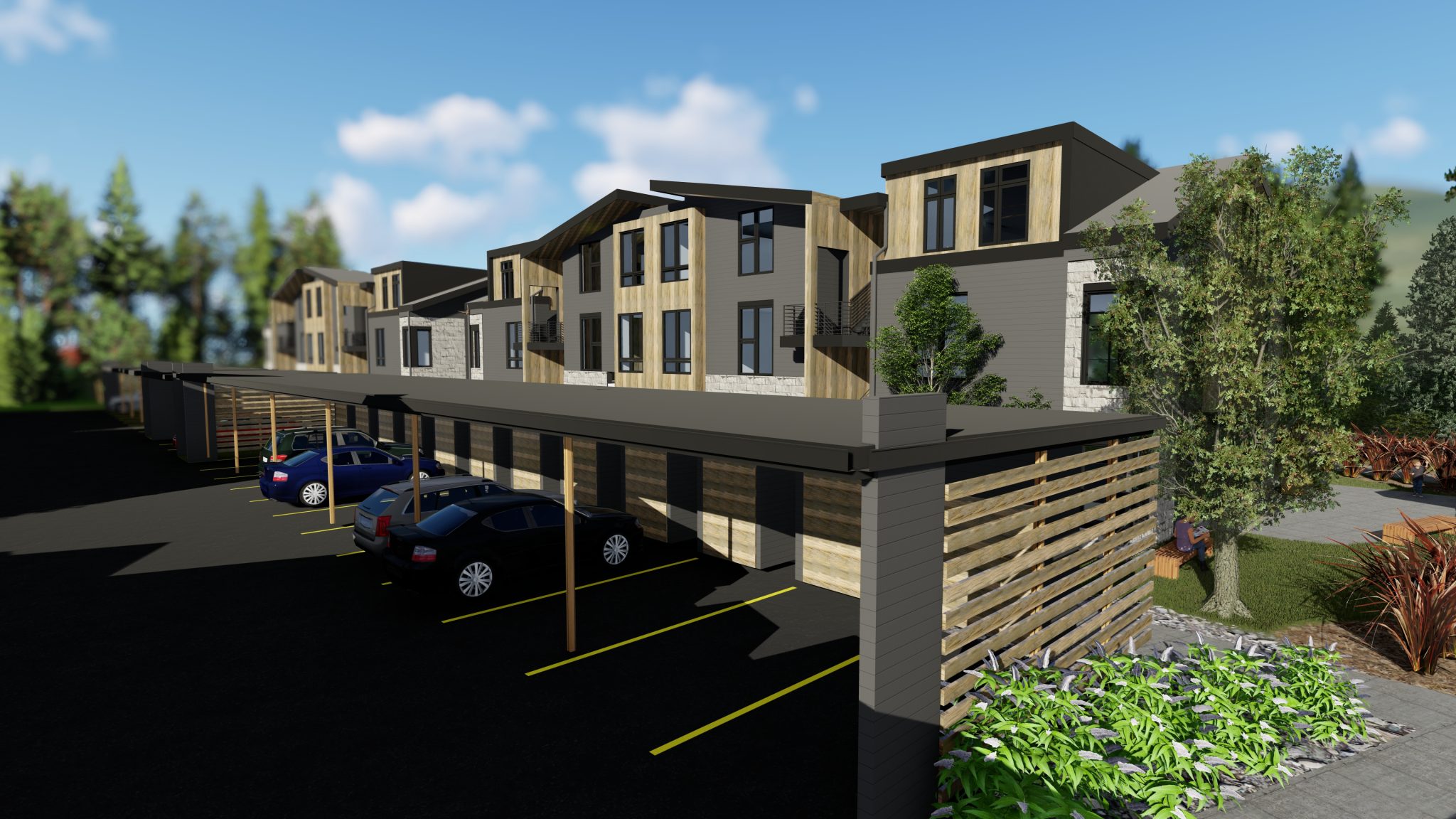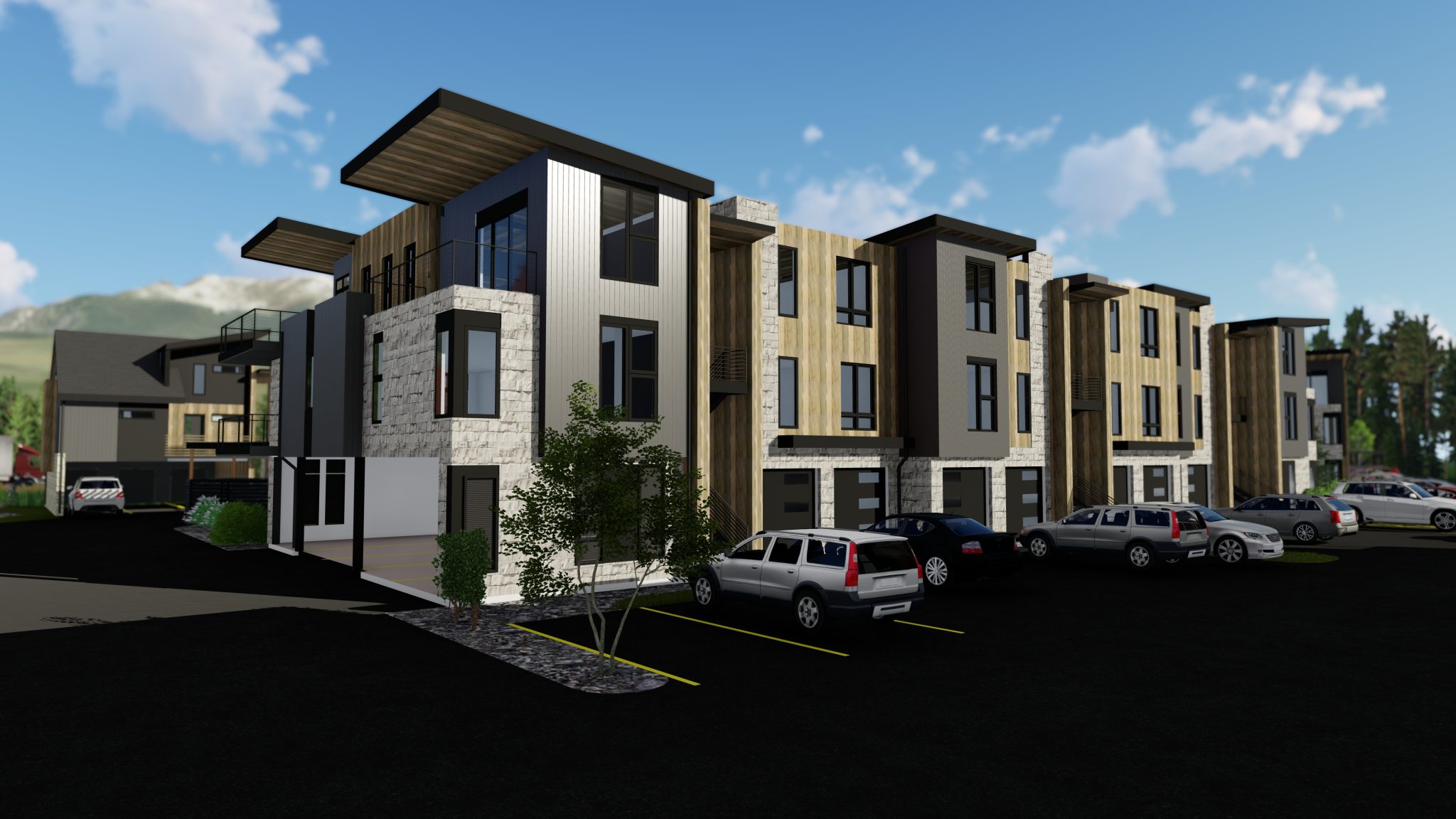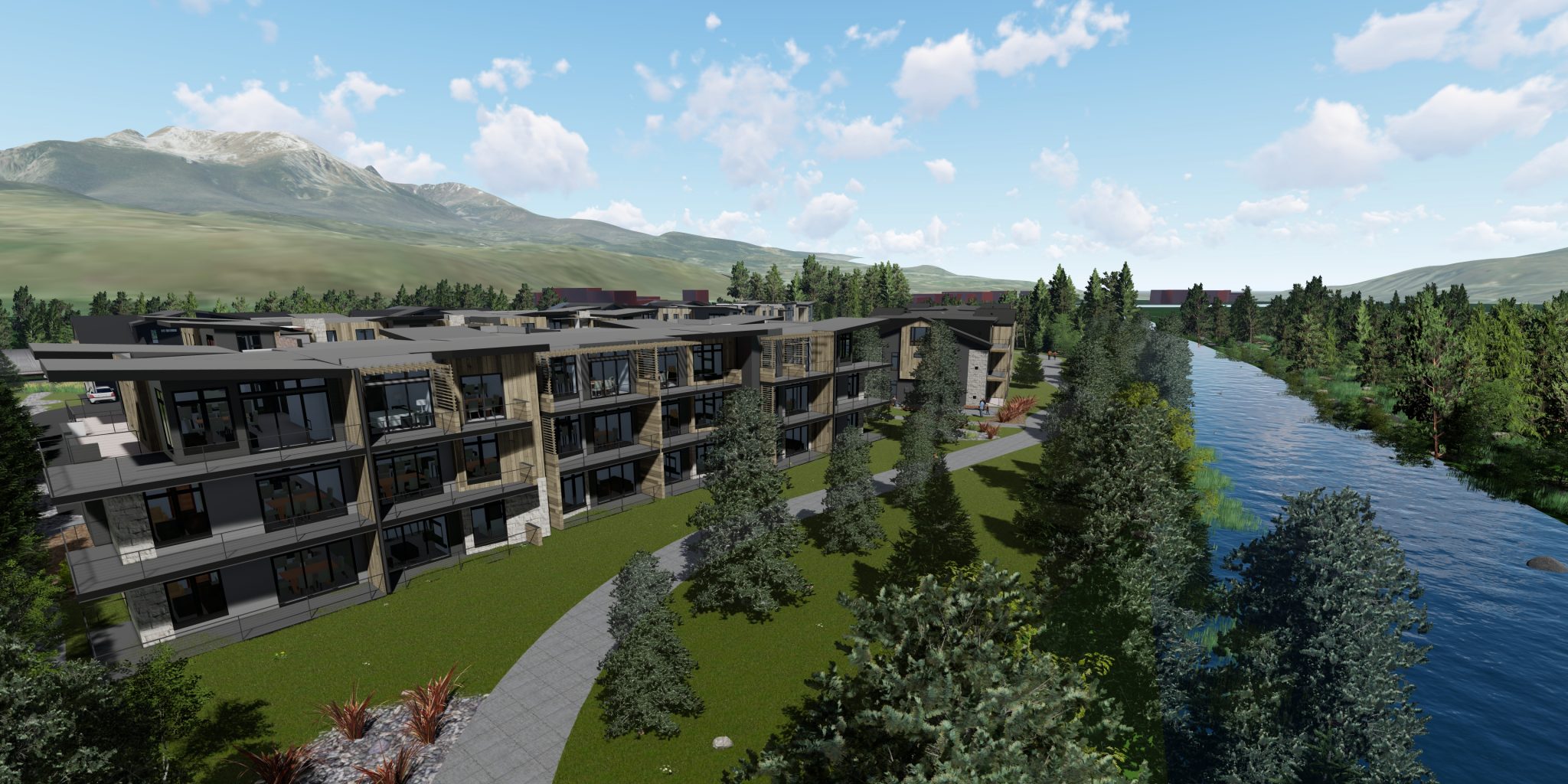 For sale condos and long-term developer-owned rentals
Structured Parking 66,000 SF
P R O J E C T   D E S C R I P T I O N
River West is a condo/apartment project in Silverthorne, Colorado. Ninety-four units are distributed through ten buildings across a four-acre site along the Blue River with views of the Gore mountain range. The project utilizes three distinct building designs that create cohesion through consistent use of rustic-contemporary materials that balance warmth and contrast for a timeless color scheme.
The site design focuses on pedestrian circulation, multi-model transportation, enhancement of the natural environment, and creation of open space. One primary circulation spine runs through the center of the project, connecting the buildings to two primary community areas. A large green space also allows for natural recreation along the river.